Illinois's Broadcasters
Serving Every Local Community
Topic: Community-Focused Initiatives
Date Posted: 6/11/2017
iHeartMedia's WGCI-FM Chicago is organizing several "Peace in the Streets" Summer Block Parties in light of recent shootings. The block parties, hosted by the "Chicago Morning Takeover" team, showcases the importance of maintaining peaceful communities and features WGCI live broadcasts, food, music, games, prizes and community resources.
---
Topic: Health Awareness Campaigns
Date Posted: 2/13/2017
NBC owned-and-operated WMAQ-TV Chicago aired this in-depth report on dementia, featuring sports anchor and former football player Mike Adamle. Adamle has been off the air for a year due to dementia, which was caused in part by football injuries.
---
Topic: Children's Issues
Date Posted: 12/28/2016
Tribune's CW affiliate WGN-TV Chicago collected 15,000 toys during its 14th annual "The WGN Morning News Drive-Thru Toy Drive" on December 22. The five-hour event featured holiday entertainment, Santa Clause and an appearance by Jennifer and Julia Hudson.
---
Topic: Health Awareness Campaigns
Date Posted: 12/9/2016
Alpha Media's WPBG-FM Peoria, Ill. collected $633,000 in its 16th Annual Drive for Miracles radiothon, held December 8 – 9 for the Children's Hospital of Illinois. "We have been doing this for 16 years and every year I am amazed and humbled at the generosity of the community. Radio gives us the ability to reach so many like-minded people who get behind an important cause and make a difference. It's very rewarding," said morning show host John Riley.
---
Topic: Politics and Election Coverage
Date Posted: 11/14/2016
The Illinois Broadcasters Association and Radio Broadcasters of Chicagoland spearheaded a 30-minute commercial-free "roadblock" for more than 40 radio stations to air "Chicago Radio Town Hall Meeting" featuring Mayor Rahm Emmanuel. Listeners submitted questions in advance online and via social media with the hashtag #ChicagoRadio. The program was the result of a year's worth of planning. "I recently asked the leaders of Chicago-area radio stations to utilize their powerful platforms and tremendous reach to motivate Chicagoans to take a more active role in making our city stronger," Emanuel said. "They answered the call with this unique broadcast opportunity."
"Radio stations have a unique ability to create a meaningful conversation because of the intimate relationship the medium has with its audience," said Univsion Chicago General Manager Doug Levy. "I am proud that we are leading the dialogue about how to solve some of our biggest problems and take full advantage of some of our greatest strengths."
Dennis Lyle, president and CEO of the IBA, said in a statement: "The fact the most popular radio stations in Chicago are willing to set aside regular programming and commercial inventory to air this 30-minute conversation with the mayor is a prime example of local broadcasters doing what they do best — serving the needs of their listeners within their communities of license."
---
Topic: Neighbors in Need
Date Posted: 10/11/2016
Neuhoff Communication's WSOY-AM/FM Decatur, Ill. raised 1.4 million pounds of food in the station's 15th Annual Food Drive, held October 11. The food benefits 10 local pantries. The station topped last year's collection of 1.2 million pounds. In 15 years, over 7.5 million pounds of food has been collected. "For WSOY to be able to do what they do in a community the size of Decatur showcases the power of radio's connection, the essence of human compassion and the spirit of a place that care for its own," said Neuhoff Communications CEO Beth Neuhoff.
---
Topic: Youth-Focused Initiatives
Date Posted: 10/3/2016
Hubbard's WTMX-FM Chicago raised $986,673 in the 17th annual "Eric and Kathy Radiothon" for Ann & Robert H. Lurie Children's Hospital, held September 12 - 16. The "Eric & Kathy Morning Show" broadcast live from Lurie Children's on September 16. The event has raised over $25 million in total.
---
Topic: Military-Focused Initiatives
Date Posted: 9/11/2016
iHeartMedia's WEBG-FM Chicago BIG 95.5 hosted a free concert featuring Chris Janson on September 11. The event commemorated the 15th anniversary of the attacks in 2001.
---
Topic: Youth-Focused Initiatives
Date Posted: 7/7/2016
The Cromwell Group's WMCI-FM, WCBH-FM and WWGO-FM Mattoon, Ill. raised $260,000 for St. Jude Children's Research Hospital. The stations raised $135,000 in a walk from Mattoon to Peoria and $125,000 in a radiothon. "Our WMCI-FM, WCBH-FM, and WWGO-FM make a difference every day as do broadcasters across the country," said Cromwell Group President Bud Walters. "We can all be proud." Watch video.
---
Topic: Community-Focused Initiatives
Date Posted: 6/1/2016
Alpha Media's WPBG-FM Peoria, Ill. morning host John Riley received the Bill Houlihan Professional Award from Children's Hospital of Illinois. Every year Children's Hospital of Illinois recognizes advocates throughout Central Illinois who are making a difference in the lives of children. The Bill Houlihan Professional Award recognizes a professional who advocates for children through their work, going beyond the daily expectations. John has hosted and coordinated the "Drive for Miracles" Radiothon for the past 15 years, raising well over $3 million for Children's Hospital of Illinois. Alpha Media SVP/Market Manager, Mike Wild commented on the announcement, "John's family has experienced the amazing work of Children's Hospital first hand, making him the perfect advocate. He has a wonderful passion and is dedicated to helping families that are going through difficult times." "How we care for our children is one of the most telling aspects of any community...and thanks to Children's Hospital of Illinois, our children have the best. We are proud of our efforts with the Radiothon, and to be in the same company of others who have been nominated or received this award is truly humbling," remarked John.
---
Topic: Drug Prevention
Date Posted: 5/16/2016
Fox-owned WFLD-TV Chicago simulcast "Rockin' Recovery" on-air and online on May 16 as part of the station's ongoing investigative reporting on Chicago's growing heroin and opioid epidemic. "Rockin' Recovery" airs every Monday on Harvard Community Radio's WHIW-LP Harvard, Ill. Show hosts Mike Young and Jason Beaty are recovering heroin addicts who now work for A Man In Recovery Foundation. They were also featured in a December story on the growing number of overdose deaths in Chicago. "We are grateful to be able to give voice to the issue and an important resource to listeners everywhere," said WHIW President Sarah Flashing.
---
Topic: Youth-Focused Initiatives
Date Posted: 5/12/2016
Alpha Media's WNGY Peoria's Lucky The DJ ran 102 miles in 102 hours to generate awareness for child abuse. On the fourth day of his run, the station received an email from the White House thanking them for their efforts. On the last day of the race, listeners were encouraged to bring a donation to the "Paint Peoria Blue" party. With any donation of a basic-needs supply, the listener was given a free Chik-fil-A chicken sandwich meal. All donations benefitted local crisis nursery centers. In the end, over $1,200 worth of items such as diapers, wipes, formula, clothes and supplies. The drive assisted over 100 families.
---
Topic: Community-Focused Initiatives
Date Posted: 5/2/2016
Cromwell Radio's WMCI-FM, WWGO-FM and KZTP-FM Mattoon, Ill. will receive the "2016 Special Olympics Illinois Statewide Outstanding Media Sponsor" on June 10. The award recognizes an individual or organization that communicates the achievements of Special Olympics athletes, coaches and volunteers through news features and social media, in addition to raising money. Cromwell Radio Group has supported the Special Olympics for more than a decade. On-air personalities act as emcee and master of ceremonies for the Special Olympics Family Festival and Polar Plunge. KZTP's Polar Plunge team raised $5,000 this year. Cromwell Radio airs countless PSAs about Special Olympics Area 9 competitions, in addition to providing remote broadcasting support, radio marketing, and a call to action for events that benefit the organization. Undoubtedly, the Cromwell Radio Group of Mattoon deserves the recognition of Outstanding Media Support for Special Olympics Illinois and much more, as it truly is a comp\any that cares about its community," said Jessica Duncan of Special Olympics Illinois.
---
Topic: Education
Date Posted: 4/29/2016
Univision Communications Inc. (UCI) broke ground on April 29 at five new Univision Media Centers at middle schools in Austin, Chicago, Miami, Los Angeles and Oakland. All five ceremonies broadcast live on Univision's morning show "Despierta América" and marked the culmination of Yo Soy Univision Contigo (I Am Univision Contigo), the national employee week of service. At the Media Centers, Univision staff members provide students with experience in media production and editing. Univision broke ground on its first Media Center in the Bronx earlier this year.
---
Topic: Investigative Reporting
Date Posted: 4/28/2016
Tribune's CBS affiliate WGN-TV Chicago aired "WGN Investigates The Boeing Papers: How safe is the air up there?" on April 28. Reporter Mark Suppelsa and the WNG investigative team looked into a lawsuit alleging problems with toxic jet oil on a Boeing plane. Plaintiffs say that passengers' exposure to toxins is being caused by a decades old engineering defect in which heated jet engine oil is seeping in to cabin air causing flight attendants and some passengers to become seriously ill. Despite knowing that this health risk exists, Boeing has refused to address the issue and fix the problem.
---
Topic: Community-Focused Initiatives
Date Posted: 4/13/2016
Hubbard's WTMX-FM Chicago will receive the NAB Crystal Heritage Award, April 19 at NAB Show. Only five others have won the award, which honors stations with five Crystal Radio Awards for exceptional year-round community service. WTMX does more than host the Eric & Kathy radiothon, which has raised $27 million for the Ann & Robert H. Lurie Children's Hospital in 16 years. "We do a lot of lower-profile fundraisers to help out our listeners; be it for a family who has lost a mother or father, a young cancer patient who needs support in paying for treatment, or someone else who needs financial and human assistance in our listening area," said Market Manager John Gallagher. "WTMX's heart and soul is truly committed to the city of Chicago."
---
Topic: Local News
Date Posted: 4/12/2016
Cumulus Media's WLS-AM Chicago has won Illinois Associated Press Broadcasters Association's Best Newscast in the Large Market category for the third consecutive year. "I credit PD/OM Peter Bolger and News Director John Dempsey and his excellent news team for their ongoing commitment to excellence in providing our community with the very best news programming that they can count on, day after day and year after year," said Vice President and Market Manager Peter Bowen.
---
Topic: Youth-Focused Initiatives
Date Posted: 4/11/2016
Alpha Media's WNGY-FM Peoria, Ill. host Chris Stewart ran 102 miles in 102 hours to create awareness for child abuse. The run took place April 25 - 29. WNGY-FM staff distributed stickers with the child abuse blue ribbon along the course. "An event like this could only happen in such a strong community like the one we have here in Peoria," Stewart said. "We are excited to get out on the streets and spread the message that it shouldn't hurt to be a child."
---
Topic: Local News
Date Posted: 4/4/2016
Fox-owned WFLD Chicago announced that it will launch a 5 p.m. weekday newscast this summer.
---
Topic: Youth-Focused Initiatives
Date Posted: 3/1/2016
Alpha Media's WXCL-FM Peoria, Ill. raised $64,881 in its 26th annual St. Jude Radiothon, February 4-5. "I can't say enough about the family we are, and the families we strive to help," said Alpha Media Program Director Chris Michaels. "When you think about it, they are all our family, and we have their backs."
---
Topic: Disaster Relief and Recovery
Date Posted: 3/1/2016
The Cromwell Group's Decatur, Ill. radio stations – WZUS-FM, WEJT-FM, WYDS-FM, WZNX-FM and WZUS-FM – and the Macon County Sheriff's collected approximately 178,000 bottles of water for Flint on February 5. They filled seven semi-trucks. Watch video.
---
Topic: Politics and Election Coverage
Date Posted: 3/1/2016
ABC-owned WLS-TV, Univision's WGBO-TV Chicago and the League of Women Voters of Illinois hosted and streamed hour-long, commercial-free, prime time debates with candidates for U.S. Senate on February 19 and Cook County State's Attorney, February 26. WGBO aired each debate two days later.
---
Topic: Neighbors in Need
Date Posted: 2/16/2016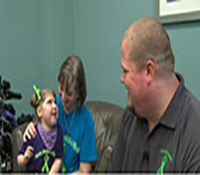 Block Communication's NBC affiliate WAND-TV Decatur, Ill., raised $350,000 in its 15th annual telethon on Jan. 31 for United Cerebral Palsy (UCP). UCP serves people with cerebral palsy, autism, Down Syndrome and epilepsy. Due to state budget cuts, this year's telethon was particularly important. "This telethon helps us keep our doors open and meet payroll," said UCP President Brenda Yarnell.
---
Topic: Youth-Focused Initiatives
Date Posted: 2/15/2016
Cumulus' WJBC-AM Bloomington, Ill. raised a record $90,000 in its annual Radiothon to benefit St. Jude Children's Research Hospital, held February 11-12. Country music sensation Luke Bryan donated $500 for every new "Partner in Hope" donor added during the event.
---
Topic: Safety Initiatives
Date Posted: 2/1/2016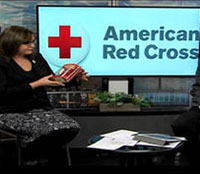 Nexstar Broadcasting's CBS affiliate WMBD-TV and Cunningham's Fox affiliate WYZZ Peoria, Ill. hosted a Smoke Alarm Phone-a-Thon on Jan. 9, through which viewers requested free smoke alarms to be installed in their homes. The effort is part of the national Home Fire Campaign, which aims to reduce the number of deaths and injuries from fires by 25 percent by 2019.
---
Topic: Youth-Focused Initiatives
Date Posted: 1/14/2016

Alpha Media's WPBG-FM Peoria, Ill., raised $539,480 during the 15th annual "Drive for Miracles," December 9-10. Since 2001, WPBG has raised $1.5 million for Children's Hospital of Illinois. "This is a true, from-the-heart commitment for a wonderful cause," said Alpha Media Market Manager Mike Wild.
---
Topic: Youth-Focused Initiatives
Date Posted: 1/14/2016

Saga Communications' WDBR-FM Springfield, Ill. raised $157,000 in the "2015 Cares for Kids" radiothon, November 19-20. In 10 years, WDBR has collected more than $1,000,000 for St. John's Children's Hospital. (View photos.)
---
Topic: Youth-Focused Initiatives
Date Posted: 1/14/2016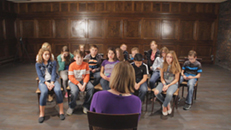 Quincy's NBC affiliate WREX-TV Rockford, Ill. invited a dozen students from different schools, ages and backgrounds to discuss their experiences with bullying. Many had received death threats from bullies and transferred schools. WREX also brought in child actors to stage a bullying scenario to spark further conversations among the students. One student stood up to the bully, while others expressed fear of becoming victims if they had done the same. WREX's news segment raised awareness and included resources on bullying. (Watch video).
---
Topic: Community-Focused Initiatives
Date Posted: 1/14/2016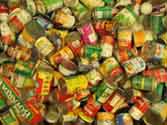 Neuhoff Communication's WSOY-AM Decatur, Ill. collected 1.3 million pounds of food in the 14th annual WSOY Community Food Drive, held Oct. 9. The drive benefits Catholic Charities, the Salvation Army, Good Samaritan Inn, Northeast Community Fund, the Judy Mason Thanksgiving Basket Project and Reasonable Services. WSOY recognized five local schools for outstanding participation. (Watch video).
---
Topic: Youth-Focused Initiatives
Date Posted: 10/19/2015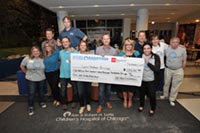 Hubbard Radio Group's WTMX-FM Chicago raised $1.3 million on September 19 during the "Eric & Kathy Radiothon" to support the Robert H. Lurie Children's Hospital. During the event, on-air personalities Eric and Kathy shared touching stories about the children, parents, doctors, nurses and hospital staff. The event has raised a total of $26 million in 14 years. Click here to view videos and photos from this year's radiothon.
---
Topic: Neighbors in Need
Date Posted: 9/14/2015
Digity LLC's WZSR-FM Woodstock, IL hosted the 10th annual Take a Stand for Turning Point, which benefits victims of domestic violence. During August 14 and 15, area residents had the opportunity to listen to acoustic performances from local musicians, watch an outdoor movie and participate in a family fun day.
---
Topic: Politics and Election Coverage
Date Posted: 3/13/2015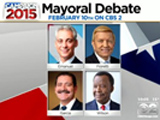 ABC owned-and-operated WLS-TV Chicago hosted a debate between candidates for Chicago Mayor on Feb. 5. CBS owned-and-operated WBBM-TV Chicago hosted a debate between the candidates on Feb. 10. The candidates for this race include William "Dock" Walls, Rahm Emanuel, Ald. Bob Fioretti, Jesus "Chuy" Garcia and Willie Wilson. Click here to watch video from the WLS-TV debate.
---
Topic: Community-Focused Initiatives
Date Posted: 2/15/2015

WGBO-DT Chicago Univision collected 430 units of blood from more than 600 people on January 21. The pints of blood will help save 61 lives.
---
Topic: Safety Initiatives
Date Posted: 12/4/2014
CBS Chicago's local television, radio and digital media platforms, including WBBM-AM and WMVP-AM, raised nearly $800,000 during their third annual Day of Giving on Nov. 25. For 13 hours, CBS hosted a live telethon/radiothon to raise money for the American Red Cross of Greater Chicago's home fire relief efforts. Each year, the Red Cross provides food, shelter and comfort to 1,400 local families whose homes are damaged or destroyed by fires. CBS and the Red Cross also distributed free smoke alarms.
---
Topic: Politics and Election Coverage
Date Posted: 11/20/2014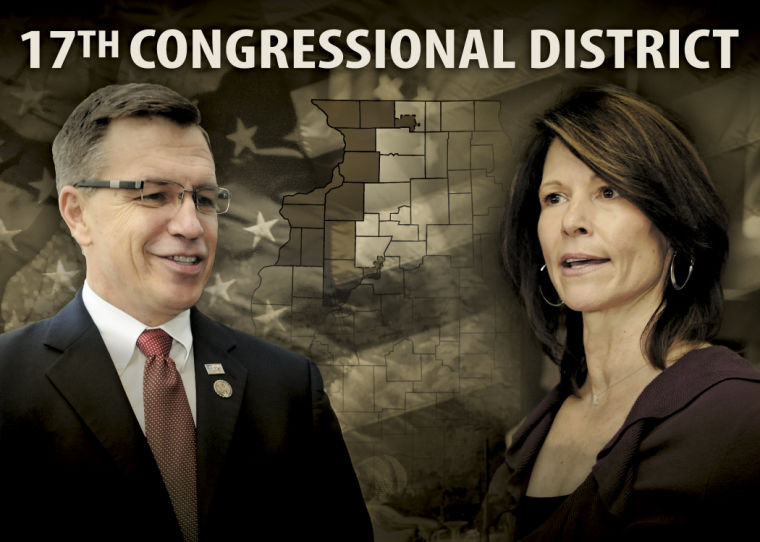 Tribune Broadcasting's ABC affiliate WQAD-TV Moline, Ill., hosted a debate on Oct. 9 between incumbent U.S. Rep. Cheri Bustos and challenger Bobby Schilling. ABC owned-and-operated WLS-TV Chicago sponsored and aired a debate between candidates for Illinois Governor Pat Quinn and Bruce Rauner on Oct. 20.
---
Topic: Politics and Election Coverage
Date Posted: 11/20/2014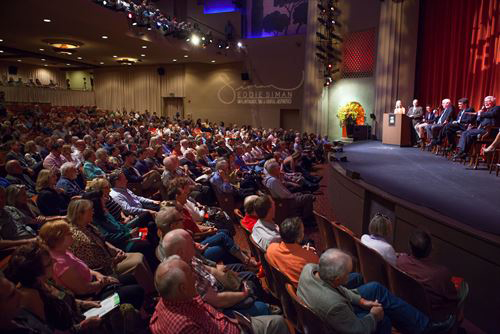 Salem Communications hosted listener rallies in Dallas, Los Angeles and Chicago to encourage voters to cast their ballots. The rallies were hosted by KSKY-AM Dallas on Oct. 18; KRLA-AM Glendale, Calif. on Oct. 19 (Townhall 2014); and WIND-AM Elk Grove Village, Ill., on Oct. 24-25.
---
Topic: Politics and Election Coverage
Date Posted: 11/20/2014
CBS Television owned-and-operated stations produced and aired debates across the country:
KTXA Dallas, Oct. 5, Governor [Greg Abbott, Wendy Davis]; Lt. Governor [Dan Patrick, Leticia Van de Putte]


KYW-TV Philadelphia, Oct. 5, Governor [Tom Corbett, Tom Wolf]


WBZ-TV Boston, Oct. 7, Governor [Charlie Baker, Martha Coakley, Evan Falchuk, Scott Lively, Jeff McCormick]


WJZ-TV Baltimore, Oct. 7, Governor [Anthony Brown, Larry Hogan]


WBBM-TV Chicago, Oct. 14, Governor [Pat Quinn, Bruce Rauner]


WFOR-TV Miami, Oct. 15, Governor [Charlie Crist, Rick Scott]


KCNC-TV Denver, Oct. 24, Governor [John Hickenlooper, Bob Beauprez]


WCCO-TV Minneapolis, Oct. 26, Governor [Mark Dayton, Jeff Johnson]


WCCO-TV Minneapolis, Nov. 2, U.S. Senate [Al Franken, Mike McFadden]


---
Topic: Youth-Focused Initiatives
Date Posted: 10/2/2014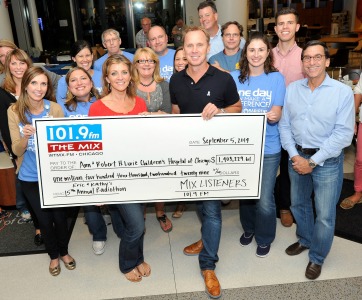 Hubbard Radio Group's WTMX-FM Chicago raised more than $1.4 million through the 15th Annual Eric & Kathy Radiothon for the Ann & Robert H. Lurie Children's Hospital. Morning show hosts Eric & Kathy broadcast live from Lurie Children's with stories of children battling critical or fatal conditions. Since 2000, The Eric and Kathy Radiothon has raised $26 million for Lurie Children's.
---
Topic: Safety Initiatives
Date Posted: 6/9/2014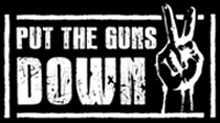 Fifteen Chicago radio stations from four different owners – Clear Channel, Univision, Crawford Broadcasting and Midway Broadcasting – have partnered with Mayor Rahm Emanuel and the city of Chicago to launch the "Put The Guns Down" radio initiative. The anti-violence campaign promotes safety in local communities and aims to reduce gun violence that has plagued Chicago. Stations have agreed to air PSAs featuring their on-air talent, host weekly news segments and monthly radio simulcasts to discuss the importance of community responsibility and accountability.
---
Topic: Community-Focused Initiatives
Date Posted: 5/14/2014
The Cromwell Group's WZUS-FM Decatur, Ill. won a 2014 NAB Crystal Radio Award for its commitment to making good things happen every day in Central Illinois. In additional to the minutes and hours of airtime and support that WZUS-FM gave to the community in 2013, the station is most proud of the relationship its staff has formed with the people they serve. WZUS-FM has become a real friend to its community, someone listeners can count on in times of need. Whether it is the listener who wants to know if the roads are slick, the new small business owner trying to launch a venture or the charity organization needing to get the word out – WZUS-FM was there for them. Twenty-thirteen was a year where WZUS-FM truly met and exceeded the goal its goal of super-serving their clients and their listeners in every way.
---
Topic: Disaster Relief and Recovery
Date Posted: 12/6/2013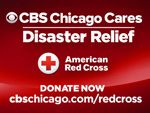 CBS-owned WBBM-AM Chicago raised more than $2.1 million during its Day of Giving campaign on December 3. Proceeds from the event will benefit the American Red Cross efforts to aid those affected by the typhoon in the Philippines and by disasters at home. "We were honored to assist in helping get aid to where it's needed, both locally and around the world," said Marty Wilke, WBBM president and general manager.
---
Topic: Disaster Relief and Recovery
Date Posted: 12/6/2013

CBS Radio's WSCR-AM Chicago is hosting the fifth annual "Sporting the Spirit" holiday charity drive, this year shifting the focus to providing relief to those in the Midwest who were impacted by recent tornadoes. WSCR-AM set up drop-off sites across Chicago in late November for listeners to donate items that would help with the relief efforts. Beginning the first week of December, listeners will be encouraged to donate holiday gifts and children's toys. The Sporting the Spirit drive will conclude at the end of December, when station staff will personally deliver the gifts to those in the impacted areas.
---
Topic: Disaster Relief and Recovery
Date Posted: 12/6/2013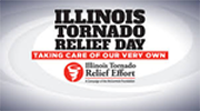 Tribune Broadcasting's WGN-AM and WGN-TV Chicago partnered with the McCormick Foundation to host the Illinois Tornado Relief Day of Giving, a campaign to support nonprofit agencies that are providing disaster relief and recovery efforts to the Midwestern communities hit by the November tornado. While the initiative will continue through the end of the year, thus far the stations have collected more than $503,000. Click here to watch coverage of the campaign.
---
Topic: Neighbors in Need
Date Posted: 11/12/2013

Withers Broadcasting-owned WEBQ-FM, Harrisburg, Ill. saved the 4Cs Homeless Shelter, from shutting down on October 31. The $40,000 in donations and pledges that were raised during WEBQ-FM's eight-hour radiothon was enough to keep the shelter open for almost a year. "The airwaves have power, and [we have] the proof [through events like this]," said Sonny Dotson, WEBQ-FM sales manager in a story that aired on Harrisburg's WPSD-TV. "
---
Topic: Youth-Focused Initiatives
Date Posted: 10/4/2013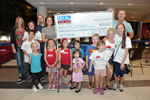 Hubbard Broadcasting's WTMX-FM Chicago hosted the 14th Annual "Eric and Kathy" Radiothon to support the Ann & Robert H. Lurie Children's Hospital of Chicago. With help from several local sports celebrities and area businesses, the 14-hour event raised more than $1.4 million dollars for the hospital. All the proceeds will be used for pediatric research, patient care, education and advocacy efforts. Since 2000, the radiothon has raised more than $23 million for Lurie Children's Hospital.
---
Topic: Disaster Relief and Recovery
Date Posted: 6/7/2013

Premier Broadcasting in Effengham, Ill., partnered with several local businesses to host the "More 4 Moore" campaign to collect emergency supplies for those affected by the tornadoes. Premier created a webpage for the campaign and included solicitations on their Facebook page. Listeners filled a 53-foot truck with donations for tornado victims.
---
Topic: Youth-Focused Initiatives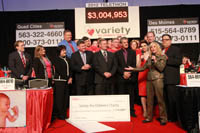 Citadel Communication's WOI-TV Des Moines, KCAU-TV Sioux City and WHBF-TV Rock Island, Ill. recently held the 38th annual Variety Telethon. Variety, the Children's Charity, reported $3,020,817 in pledges were raised this year. Variety's first telethon in 1975 raised $150,000 for one grantee organization, the Blank Children's Hospital. Now, 38 years later, Variety has raised more than $90 million in donations, which have been granted to agencies serving children across the State of Iowa. Thanks to the cast members, volunteers and donors who support Variety during the telethon and throughout the year, Variety is able to raise much needed funds for Iowa's children.
---
Topic: Animal Protection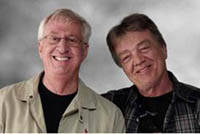 Larry Lujack and Tommy Edwards, the legendary duo behind the Animal Stories radio series, recently reunited to develop a series of public service announcements that highlight the importance of pet preparedness. Two hundred radio stations across Illinois will run the PSAs sponsored by the Illinois Emergency Management Agency, in partnership with the Illinois Broadcasting Association. "These radio spots are really fun and will help us catch the listener's ear with our message about pet preparedness," said IEMA director Jonathon Monken.
---
Topic: Health Awareness Campaigns

Team Mix from WTMX-FM in Chicago, Ill., put on walking shoes to raise money for the fight against breast cancer. Listeners were invited to join morning show host Kathy Hart, traffic reporter Melissa McGureen and assistant morning show producer Cynthia Skolak at the Avon Walk for Breast Cancer Chicago. The station provided more than $70,000 worth of airtime and Web site support for the walk, airing promotional announcements before, updates during and reports after. In addition, staff gave more than 150 hours of their time to the event. Team MIX covered 39 miles of Chicago streets during the two-day walk and raised more than $50,000 for the Avon Foundation, which awarded more than $8.3 million in grants to seven Chicago area organizations as a result of the walk.
---
Topic: Disaster Relief and Recovery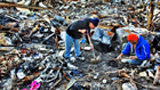 The Illinois Broadcasters Association (IBA) launched "Giving Tuesday," an effort supported by more than 200 radio and television stations across Illinois to benefit the American Red Cross' Hurricane Sandy relief efforts and "future needs." The IBA Board of Directors passed a resolution to make November 27, "Giving Tuesday," a day of donations to support continued Red Cross relief efforts across Illinois.
---
Topic: Disaster Relief and Recovery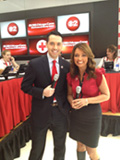 CBS Chicago hosted a 13-hour radio-telethon to raise funds for the American Red Cross relief efforts. Red Cross volunteers joined CBS's Chicago personalities at a phone bank at the downtown Chicago broadcast center. Participating stations included WBBM-AM, WCFS-FM, WSCR-AM, WXRT-FM, WBBM-FM, WUSN-FM, WJMK-FM and CBS affiliate WBBM-TV. Market Manager Rod Zimmerman noted, "It is our civic responsibility as broadcasters to do everything we can to help make a difference."
---
Topic: Education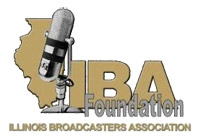 The Illinois Broadcasters Foundation (IBF) recently announced it will match scholarship funds created by members of the Illinois Broadcasters Association (IBA). Specifically, the IBF will match up to $500 of an IBA-member station scholarship designed specifically for graduating high school seniors pursuing a major in a broadcast-related field. Students applying for the scholarship must be academically eligible and accepted by an Illinois university or community college. The IBF committed up to $100,000 for the scholarship program for the 2012-2013 academic year.
"I can't think of a better use of IBF funds. Bottom line: we're positively impacting the lives of tomorrow's broadcasters," said Illinois Broadcasters Foundation Chair Russ Withers, president of Withers Broadcasting.
---
Topic: Youth-Focused Initiatives

Tribune Broadcast Company's WGN-TV Chicago's Morning News Drive-Thru Toy Drive celebrated its ninth year and its second tied to American Idol star Jennifer Hudson. This four-hour event featured carolers, Santa and holiday fun as viewers and companies dropped off more than 25,000 toys, a new record for the toy drive. To cap off the event, AT&T made a surprise donation of $10,000 to Hudson's Julian D. King Gift Foundation, which gives holiday toys to needy children in Chicago. All toys were distributed to children at Drake Elementary School on Christmas Eve.
---
Topic: Youth-Focused Initiatives

Citadel Communications-owned WOI-TV, Des Moines/Ames, Iowa, KCAU-TV, Sioux City, Iowa and WHBF-TV, Rock Island, Ill., combined to host the 37th Annual Variety Telethon in March, raising $3,016,441 to support the local children's charity. Since its inception on WOI-TV in 1975, the Variety Telethon has raised more than $84 million. Through the generous support of individuals and the corporate community, the Variety telethon has provided funding for capital projects, essential medical equipment and special programs to more than 300 charities throughout Iowa and neighboring states and has put more than 400 "Sunshine Coaches" on the road transporting children to new adventures.
---
Topic: Neighbors in Need

Weigel Broadcasting Co. is a supporter of the Greater Chicago Food Depository's 86 Hunger Series. The Depository recently hosted more than 200 donors and guests at a local restaurant, NAHA, including Art Sims, entertainment contributor on Weigel's WCIU-TV Chicago morning show, "You & Me This Morning." NAHA is the second of six restaurants to donate its culinary talent to help end hunger in the community. Weigel Broadcasting Co. is a long-standing partner of the Depository, which distributes food to 678,000 Cook County residents each year.
---
Topic: Safety Initiatives

Chicago, like many cities across the United States, was hit by a massive snowstorm earlier this year that brought sleet, ice and record inches of snow from western Texas to Maine. While most Chicagoans hunkered down in their homes to weather the storm, local broadcasters were hard at work providing round-the-clock coverage of the blizzard. Television stations across the market offered expanded reporting during the storm, including one station, Tribune's WGN-TV, providing a "Blizzard of 2011 Special Report" starting as early as 3 a.m. CBS-owned WBBM-TV canvassed the city in its Mobile 2 video truck, providing live footage of the storm's aftermath. Meanwhile, Fox's WFLD-TV included viewers' snow videos, in newscasts throughout the day. NBC-owned WMAQ-TV utilized its multicast station to deliver continuous blizzard coverage, while ABC's WLS-TV relied on social media and mobile video to update viewers with up-to-the-minute bulletins. Click here to learn more about Chicago broadcasters' efforts.
---
Topic: Neighbors in Need

To help those in need stay warm through the long winter season, WZPW-FM in Peoria, Ill., hosted its second annual "Blanket Peoria" charity blanket drive. During the month-long campaign, the station broadcast live six times from drop off locations throughout the community and played hundreds of live and recorded promos. In addition, WZPW dedicated a section of its Web site to the cause, posting maps to drop off locations and a running tally of blankets collected. In the end, 250 blankets were collected, a total more than double the original goal. The blankets were distributed to three local charities that care for the needy: the Southside Mission, Crittenton Center and Children's Home. "I feel so blessed that I have a warm house to live in during the winter months. Not everyone in central Illinois is as lucky" said Jason Parkinson, station program director. "The response from our listeners has been overwhelming. We can't thank the community enough for helping us provide warmth for so many."
---
Topic: Education

Knowing the importance music can play in a child's life, WIXO-FM in Peoria, Ill., teamed with a local music store to provide three area students with musical instruments and free lessons. During the holidays, the station launched its "Music Matters" campaign, asking listeners for nominations of area youth who would like the chance to learn the electric guitar or drums, but whose families could not afford to buy the instruments on their own. Stories about deserving kids flooded in from family and friends. Three lucky recipients were chosen and given an opportunity to follow their passion for music. "These students are very excited and deserve this gift in economic hard times," said Matt Bahan, morning on-air talent and operations manager for WIXO. "I'm proud of this project, and we will do it again in 2009."
---
Topic: Youth-Focused Initiatives

Valentine's Day was a lot sweeter for kids at the Children's Hospital of Illinois thanks to WFYR-FM in Peoria, Ill., and its third annual teddy bear drive. Morning co-hosts Lisa Franks and Rick Stephenson started the program as a way to extend community giving past the holiday season. The duo reaches out to WFYR listeners each February with a goal of providing every hospitalized child and visiting sibling with a teddy bear. This year, nearly 1,500 teddy bears were collected and personally delivered by station staff. Since the program started, more than 6,500 teddy bears have made their way into the arms of a child. "We will be back to make another delivery next year," said Stephenson.
---
Topic: Youth-Focused Initiatives

More than 3,800 students from 44 schools went bald and beautiful, along with anchor Patrick Elwood and other staff from WFLD-TV in Chicago, Ill., as part of St. Baldrick's, the world's largest volunteer-driven fundraising event for childhood cancer research. Thousands of students answered the call when Elwood asked them to take the "Fox Chicago School Challenge," where students asked for pledges to shave their heads, an act of moral support for all those going through cancer treatment. In its fourth year, the effort generated more than $1.1 million to benefit cancer hospitals across the country, including eight in the Chicago area. Keeping viewers throughout the city involved, Elwood profiled a different participating school each week, allowing students to share stories about how cancer has touched their lives. Many students shaved their heads in honor of a loved one or classmate battling the disease. After the campaign concluded, Elwood, who is shorn each year at his alma mater, Brother Rice High School, said, "I'm so proud of all the students across the city that went bald for this great cause." Elwood ended each of his "School Challenge" visits with the same message: "Together, we can make a difference."
---
Topic: Community-Focused Initiatives

Thousands gather to support charities from the Windy City while getting an exclusive preview of the vehicles at the annual Auto Show at "First Look for Charity," a black-tie event sponsored by WMAQ-TV in Chicago, Ill. Now in its tenth year, the sold out gala represents one of the largest single-event fundraisers in the city. In 2008, nearly $2.5 million was generated during the evening, which was co-hosted by WMAQ's Allison Rosati. Funds go to support 18 local charities, including Catholic Charities of the Archdiocese of Chicago, Autism Speaks, the Multiple Sclerosis Society and the Boys and Girls Clubs of Chicago. In addition to the production of public service announcements to raise viewer awareness, WMAQ runs ample news coverage, including live cut-ins from the gala and news profiles of the beneficiaries and their good work.
---
Topic: Neighbors in Need

WAND-TV in Decatur, Ill., has jumped on board to help promote WSOY-AM's annual Community Food Drive. In just the second year of the WSOY and WAND partnership, collections have increased 125 percent, bringing in a record 280,000 pounds of food to help Catholic Charities and the Salvation Army fill their pantries for the winter months. At the most recent drive, WAND's coverage began with live remotes during its early morning newscast and continued with two live remotes every hour. The coverage wrapped up with news stories in the early evening and 10 p.m. newscast. The remotes were recorded and posted on the station Web site, which also kept a running total of the food collected and information regarding how individuals could donate. "WAND-TV is instrumental in promoting and publicizing this event to ensure its success; and this is important because each year the total in pounds of food that is collected has always surpassed the previous year," said Robin Murray, community services supervisor at Catholic Charities. "We look forward to another successful event this year with the help from our friends at WAND-TV."
---
Topic: Military-Focused Initiatives
Listen to Audio
When the Illinois Army National Guard HHD 33rd Military Battalion was deployed to Iraq, WJBC-AM in Bloomington, Ill., and Operation Porchlight cared for the soldiers' families back home. Providing a proper send-off, WJBC covered the battalion's deployment on the air, sending broadcast teams along on the highway to make sure the soldiers knew how much the community cared. During the battalion's deployment, WBJC encouraged more than $10,000 worth of donations for the soldiers' families by running stories and hosting a donation link from the station Web site. The station also worked with the military to coordinate interviews with the soldiers overseas, which provided listeners with a firsthand account of the emotional strain and sacrifice felt both by the soldiers and their loved ones. When the battalion returned home in the fall of 2007, WBJC helped organize a community-wide "Operation Porchlight Welcome Home Parade." After being escorted through two adjacent communities in convertibles, the soldiers were greeted by their families and dignitaries at the Illinois National Guard Armory. WJBC set up 14 broadcasts on the parade route and provided four hours of continuous coverage. The station also printed up and gave away "Welcome Home 33rd" buttons, conducted more than 30 on-air interviews with soldiers and military, and ran hundreds of promotions for the event. Seven thousand community members waving American flags and holding "Welcome Home" banners greeted the soldiers upon their return. WJBC is winner of the 2008 National Association of Broadcasters Crystal Award.
---
Topic: Safety Initiatives
View Video
An escalating number of senseless crimes leading to violence and murder among school-age students prompted WLS-TV in Chicago, Ill., to look for solutions. First, the station engaged viewers with an hour-long, commercial-free broadcast of a town hall meeting organized by the Chicago Foundation for Women's "What Will It Take?" campaign. Next, the station produced a three-part special series, "Stop the Violence." Each 30-minute, commercial-free program explored a different aspect of the problem and possible solutions. Starting two weeks before each broadcast, the station ran a heavy promotional schedule to encourage its viewers to watch. Press releases were sent out to print media, and the station also reached out to local radio. Hosted by key WLS evening anchors, the specials included interviews with the local superintendent of police, the president of the Chicago Board of Education, school counselors, a father whose son was murdered and a local pastor. The specials have helped start a dialogue about how to find resolutions to conflicts before they escalate into violence.
---
Topic: Education

It made sense for WCRX-FM in Chicago, Ill., a radio station housed within a local college that teaches students the business from top to bottom, to use the airwaves to help graduating students land jobs. So the station took action and launched "Job Outlook 2007," a month-long public service campaign focused on job search strategies, economic news, career development and employment opportunities. The effort included a variety of on-air programming, such as "Job Tips," three daily reports filled with job hunting advice, "The WCRX Job Line," three daily reports featuring local employment opportunities, and a regular live program that brought job experts into the studio to answer questions from listeners and a studio audience. Discussions during the live show covered everything from pre- and post-interview protocols to making the transition from college to the workplace. WCRX was a National Association of Broadcasters Crystal Radio Award Finalist in 2008.
---
Topic: Animal Protection

The entire staff of WDBR-FM in Springfield, Ill., went hands-on, scrubbing 100 pooches at the station-organized "Illinois Humane Society Dog Wash." In addition to getting a clean dog, community members also had the opportunity to have their pets microchipped. More than 140 promotional spots and live announcements aired for three weeks prior to the event. A homepage presence on the station Web site and an email blast to its listener club helped make sure everyone with a dirty dog heard about the opportunity. In addition to a two-hour live broadcast, the station conducted dog contests and provided water for people and dogs alike. The event raised $2,500 for the humane society and 80 dogs received microchips. The station also regularly helps the humane society find homes for pets with "Find a Home Friday," a monthly segment during its morning show. A humane society representative brings a pet for adoption to the studio for an interview and the pet's picture and story are posted on the station's site. WDBR was a National Association of Broadcasters Crystal Award Finalist in 2008.
---
Topic: Community-Focused Initiatives

The "Hometown Voices Tour," a live on-site series produced by WGN-AM in Chicago, Ill., pays tribute to the people, places and things that make communities throughout Chicagoland unique. Each month, a different local area is selected, and one of four main weekday programs takes its show on the road to broadcast from that location. Programming includes reports about community events, historical information, pressing issues facing residents, interviews with local politicians, and vignettes about interesting people and places. Broadcasts have taken place in public museums, community arts centers, historic buildings and popular neighborhood eateries. During its visit, the station also salutes a "Hometown Hero," who is selected from listener nominations. The "Hometown Photos" section of the station Web site adds an interactive component, allowing community members to share their own pictures of areas the station visits. True to the station's "The Voice of Chicago" tagline, the tour allows all the communities served by the station to directly be a part of programming. WGN was a National Association of Broadcasters Crystal Award Finalist in 2008.
---
Topic: Environment

In partnership with the Shedd Aquarium and the Alliance to Save Energy, WDRV-FM in Chicago, Ill., launched a "Get Green" campaign to encourage Chicagoans to take an earth-friendly approach to their everyday life. The effort focused on one simple idea: "Imagine the positive impact if we all pitched in!" The station ran nearly 1,000 30-second announcements about how small changes can collectively have a big impact on the earth. The practical tips ranged from turning town the temperature on water heaters to installing low-flow showers and faucets. In addition, the station created a companion "Green Thoughts" Web site, which featured a listing of e-recycling events, tips on being green at work and at home, and a community board for listeners to share their "green habits." WDRV was awarded the National Association of Broadcasters Crystal Radio Award in 2008.
---
For more examples of how Illinois' local radio and TV broadcasters are serving every local community, please contact the Illinois Broadcasters Association .